That's me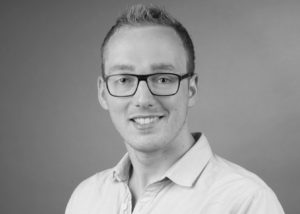 I'm a 26 years old from Stuttgart, Germany. I've got in touch with software development around the age of 15 (to be honest, in this time it wasn't really software development, more trial-and-error 😉 ). In the early years I experimented a lot with websites using HTML, CSS and PHP. Later I got in touch with Java. Finally, in 2011 when I started to do my dual integrated studies my first choice was and still is Java. After my Bachelor's degree in Aachen I continued studying Software Engineering (MSc.) at University of Stuttgart. At the moment I'm working at K15t Software GmbH building apps for Jira and Confluence using Java, Angular and AWS.
With this website I want to publish some ideas, how-to guides and projects. I also like to share useful information with you, because I believe that every information broadens your horizon.
My principle
KISS – Keep it simple, stupid.
Often people tend to make everything more and more complicated and thus get stuck with their beautiful work. Sometimes I also catch myself making my work too complicated. Then I have to lean back and think of the KISS principle again. I like it simple, clean and organised.