If you use AWS for your private website, tools or just for testing new things, you will get to the point where you're not sure how much money your resources cost you. AWS has a small tool for that: AWS Budgets. With this tool you can keep your AWS budget under control and get notified if it exceeds your limit.
Features
The following main features are supported by AWS Budgets:
Filter costs on tags, services, etc.
Observe real costs or forecasted costs
Get notifications if your resources exceed your limit
How to setup AWS Budgets
Go to your Billings Dashboard, click left on Budgets and then create a new budget. You will see a wizard that guides you through the steps.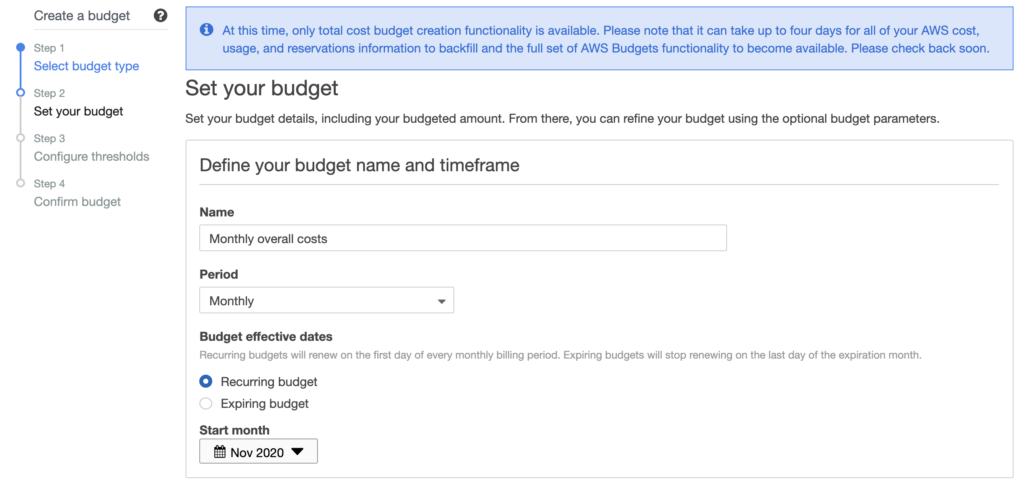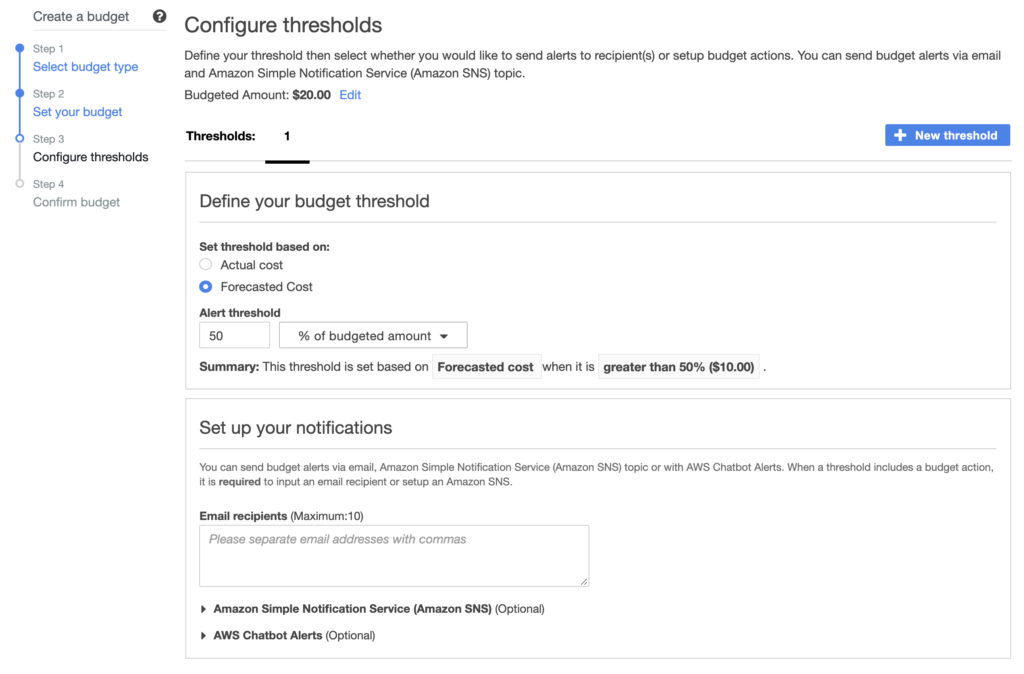 Notifications are really helpful if you're not constantly visiting your billing dashboard. Hint: use a forecasted value for your threshold, so you'll get a message (hopefully) early enough before it's too late.
That's it already! This small feature can save you real money in case you forget to shutdown instances the next time.
Sign up for my newsletter: